Puglia's reputation for cheap Primitivo and Negroamaro wines is gradually being replaced with one of high quality wines made from locally harvested grapes.
Experience some of these wines in the privacy of your Puglia Holiday Rental home. Our friendly wine tasting expert will bring a selection of good quality Puglian wines and share his knowledge of the history of the wines, explain what to look for in the taste and bouquet, and unravel some of the jargon often used when describing wines.
The wine tasting event is both informative and entertaining so whether your a first timer or a seasoned wine taster you will have an enjoyable and memorable evening.
The wines will also be accompanied by a selection of local cheeses, cold meats, etc.
L'Acropoli di Puglia
is a family run business that has been producing Extra Virgin olive oil since 1889, and which still uses the old traditional methods to make the finest extra virgin olive oils.
A bottle of their Florido Extra Virgin Olive Oil is included in the welcome packs of many of the properties managed by us.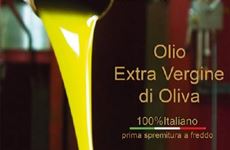 No trip to Italy is complete without having at least learnt to make pasta from scratch!
One of the finest ways to experience the real Pugliese cooking is to have a cookery lesson with Gianna, in a clean modern purpose built teaching kitchen.
The lessons are restricted to small groups with each participant having their own individual preparation area. All the ingredients and equipment needed to prepare the dishes will be provided by the school.